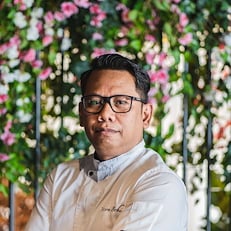 Yerson Behi
Chef de Cuisine
Yerson Behi
Chef de Cuisine
Like Ellanda, Yerson is also from Indonesia. He started his journey as a Chef in Jakarta working in luxury hotels. In 2000, Chef Yerson moved to Dubai for a better opportunity. After a few years of dedication and hard work, he was recognized as one of Dubai's Best Gastronomist at the Salon Culinaire. In 2014, Chef Yerson took a break and traveled the world to explore other cultures and culinary identities. He moved back to Dubai and joined Zengo in 2020.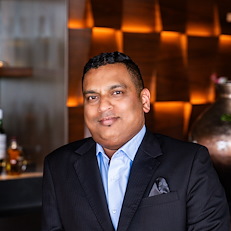 Jacob Ivan
Operations Manager
Jacob Ivan
Operations Manager
Hailing from Kerala, India, Jacob started his journey in Dubai at the iconic Buddha-Bar as a Waiter at the Grosvenor House, a Luxury Collection Hotel back in 2005 and he made his way up to become the Assistant Operations Manager in 2015. He joined Siddharta Lounge by Buddha-Bar in 2018 and recently moved to Zengo by Chef Richard Sandoval as Operations Manager.
A true hotelier at heart, Jacob prides himself in delivering warm and personalised care for our guests.